Get a pre-purchase inspection before before buying your used vehicle
and get peace of mind!

In any second hand vehicle, there is always the risk that some major problems exist beneath the surface that are difficult to identify without the knowledge and experience of a mechanic.
If a vehicle has a safety certificate, this only means that it meets the minimum safety requirements to be on the roads.  
Express Auto Inspections will give your prospective new car the full treatment and examine every element of the vehicle to ensure that you are aware of the overall condition of the vehicle, and any upcoming service requirements or repairs.
We perform pre purchase inspections in Brisbane, Logan and on the Gold and Sunshine Coast
(Approved Inspection Station #10097).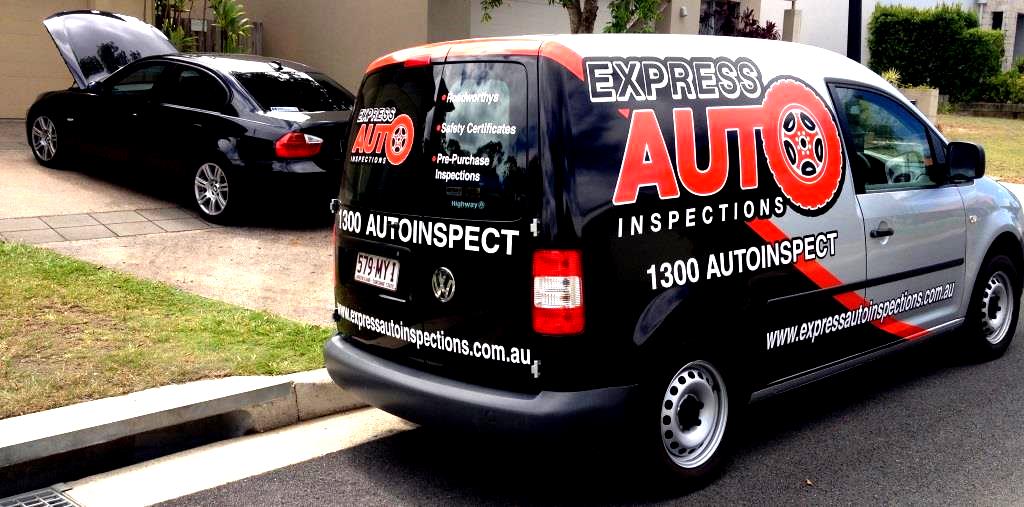 Our inspections cover:
Sometimes it may feel hard to justify a pre purchase inspection to yourself. The car isn't even yours yet and it's already costing you money.
Rather than an expense, a pre purchase inspection is an investment – regardless of the outcome.
  If the vehicle you are considering purchasing fails the inspection, you will have avoided a major financial mistake. 

  If minor problems are found in a vehicle that passes the inspection overall, you will be able to negotiate the price down with the owner on the basis of upcoming service costs – often to a figure that more than compensates your initial outlay on the inspection.
  If the vehicle passes the test with flying colours, you can complete the sale with peace of mind, knowing that you have made the right decision.